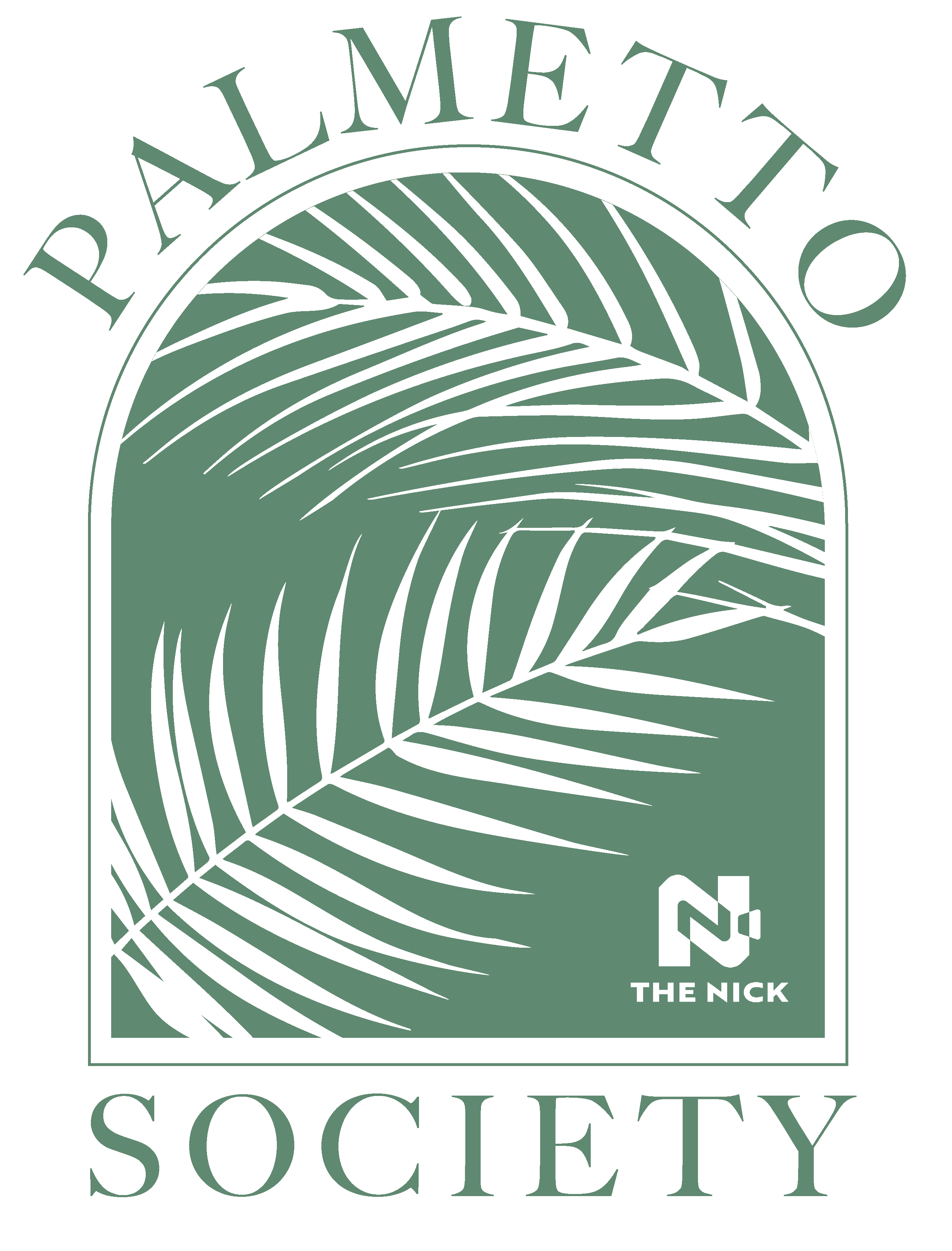 We know you hear it all the time. "The Nick is a cornerstone of the arts in downtown Columbia." It's true – over the past year we've worked hard to make the theater a place where arts supporters, filmmakers, community leaders and activists, artists, performers and more can gather. But unlike most establishments on Main Street, our success isn't dependent on our building being packed each night of the week. That does happen, and it did on many nights this past summer when Barbenheimer took over and ticket sales soared. But what makes our continued success and new endeavors possible is the dedicated support and generosity of our members. We're pleased to announce a new way to recognize those stewards of arts and culture: The Palmetto Society.
The Palmetto Society recognizes The Nick's leading individual donors whose annual contributions total $2,500 or more. These gifts play a pivotal role in sustaining The Nick's diverse programming, educational initiatives, community engagement efforts, and daily operations – including the preservation of our historic building. As Executive Director Sumner Bender put it, the generosity of these members is "the foundation on which The Nick will continue to grow as a local cultural treasure and film center." Our recent expansions towards pre-pandemic operations are supported by you, and we are proud to honor these contributions in a three-tiered system. "We look forward to welcoming you into the Palmetto Society and creating unforgettable experiences together," Bender says.
This new program is much more than a fancy name or bragging rights – Palmetto Society members receive all the benefits of a Producer-level membership along with many exclusive perks per tier. Invitations to exclusive events, complimentary admission to our Annual Red Carpet Party, backstage tours, networking events and free private screenings are just some of these benefits! For full details on the perks of each tier of giving through the Palmetto Society, visit our membership page.
In addition to recognizing our current donors, we welcome new donors and members who have given in the past to join in this legacy. If you haven't yet qualified, donations made on Giving Tuesday or during our end-of-year campaign are your ticket into The Palmetto Society. We're here to listen – if you have any questions or would like assistance in becoming a member, feel free to reach out to us at 803-254-8234 or info@nickelodeon.org. We'll see you at the movies!